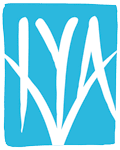 Blending interventional and diagnostic radiology and primary care services with aesthetic medicine and spa treatments, IYA Medical located at 8787 N Scottsdale Rd., Suite 105 in Scottsdale, Arizona. This two-story medical facility has over 20 treatment rooms along with offices and employee break room. Both floors have gender separated restrooms. IYA Medical has the cutting edge features to support upcoming technology needs such as networking and medical device integrations.
What We Do
RKG Builders will ensure the job is done right while saving you time, money, and aggravation. We will be there whenever you need us.
Who we are
RKG Builders is one of the leading companies in Phoenix Arizona that specializes in a wide range of Commercial, Residential and Remodeling services.
Certified KB-1 General contracting full-service with over 23 years of experience.